If no menu
or buttons show
ensure you have
scripting enabled


Please give time
for menu to load



Duane's Factory Visit - October 2004
Part V
---
I thought this was interesting - a grip panel with a cut-out so Karl and Steve can look inside and see what is going on with the internals to help diagnose a problem.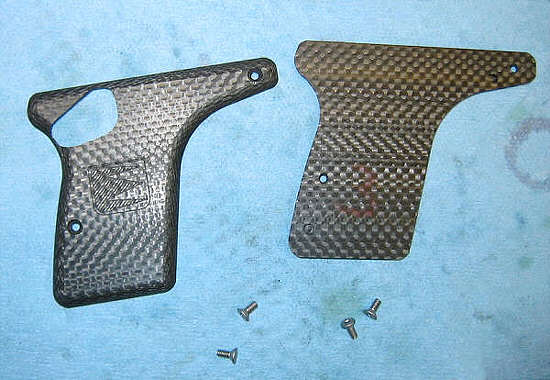 ---
From here, the gun is carefully inspected and tolerances measured. It is then test fired in a small test range set up just off the gunsmithing area.

Here is a picture of Eric test firing an R-9.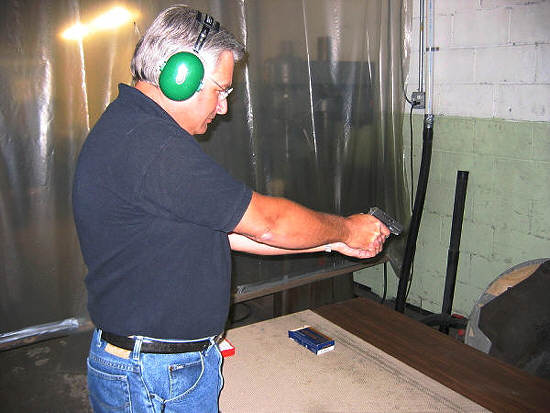 ---
Each gun is then cleaned and carefully packaged by Eric.

Here is Eric getting an R-9 cleaned up and ready for shipment.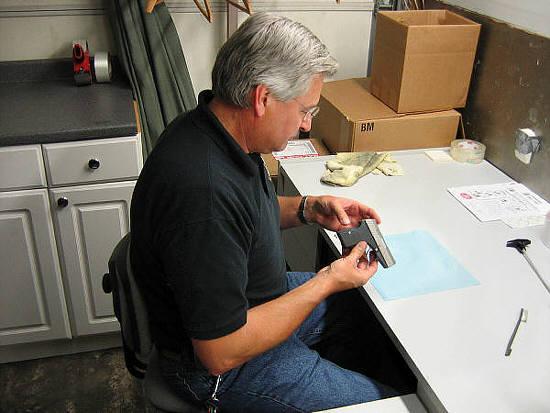 ---
Here is a photo of Eric's personal gun (Serial No. 2 - guess who has No. 1?) in a Hedley holster. And yes - I checked - its full of Gold Dots!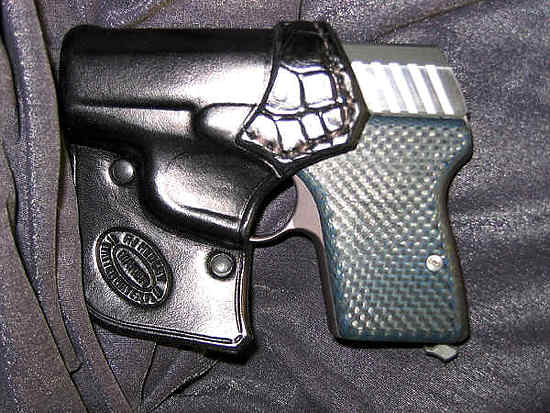 ---
RJ's drawing of this prototype holster also hung on the wall in the office.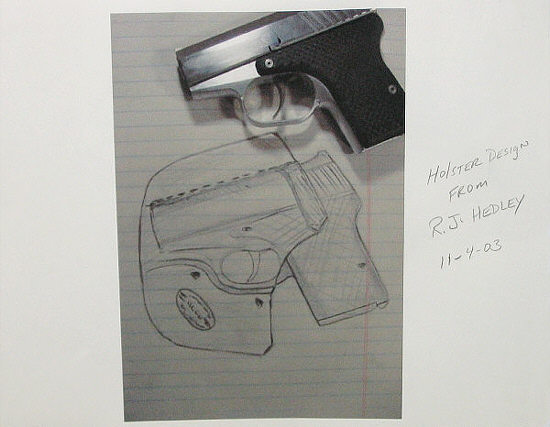 ---
Factory Tour continued -
Part VI
- final section
---
Back to Top